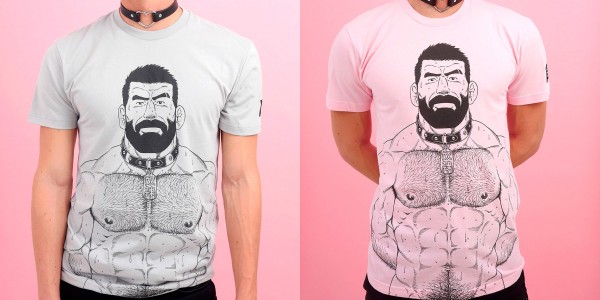 Brand new T-shirt with my drawing 'Collared' from MASSIVE is now available on their online store!
Massive's latest T-shirt design featuring art by gay bondage master Gengoroh Tagame showcases work from his latest English-language opus: The Contracts of the Fall (available December 1 from Gmunder Books).

The contract in question ties a once-great pro wrestler–the collared brute featured on this all-cotton T-shirt–to a dangerous loan agreement with a sadistic gangster.
The color variations are two, gray and pink. You can purchase each on the links below.
Gray: http://massive-goods.com/shop/collared-grey/
Pink: http://massive-goods.com/shop/collared-pink/
*Me in Collared Tee (grey) on the opening reception of my exhibition in Paris on last November.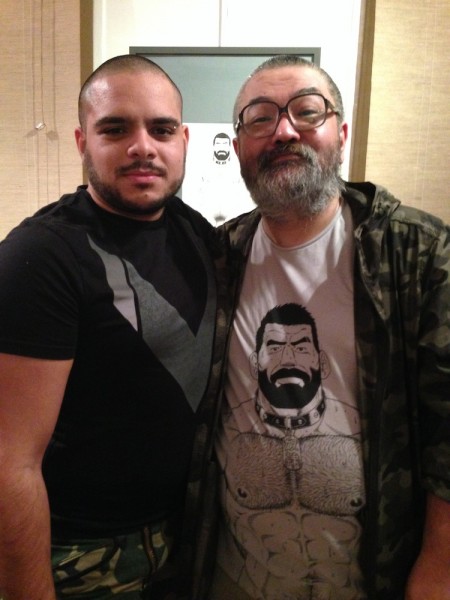 *The staff of Bruno Gmünder in Collared Tee with my new english comic book from them, The Contracts Of The Fall.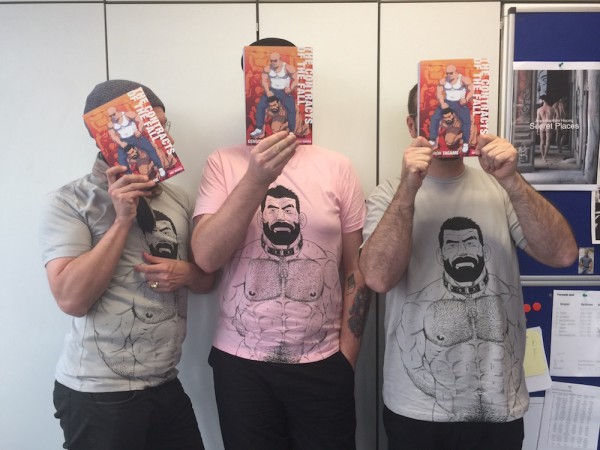 Please get your own Tee and Book now! 😉