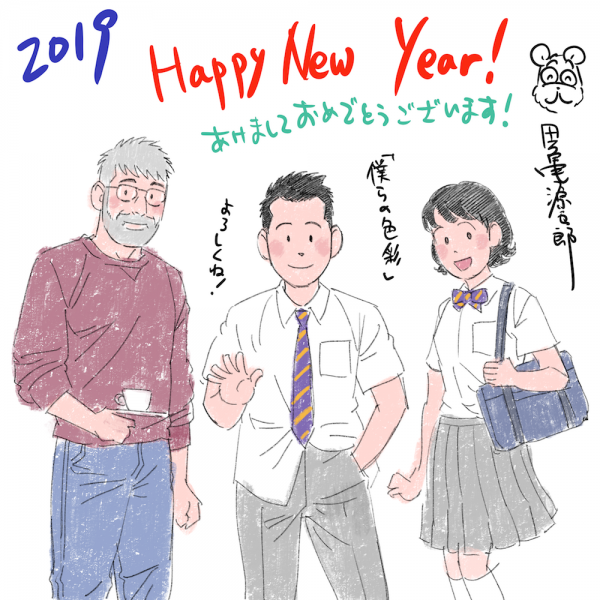 May 2019 be a happy and great year for you.
January 12, new all ages comics '僕らの色彩 Our Colors' volume one will be on sale.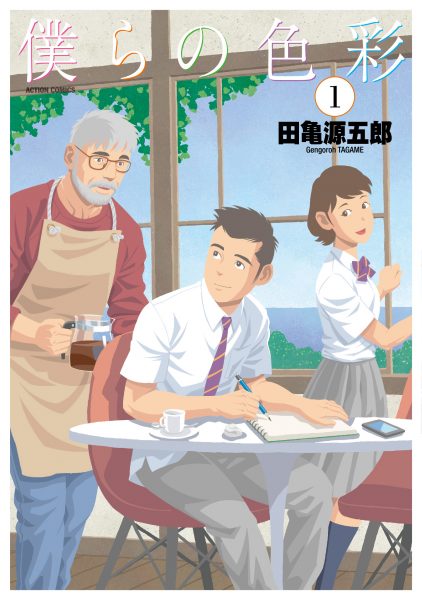 And January 25, the last issue of Badi magazine will be on sale. On this issue, Badi closes their 25 years history. My latest gay adult comic '親友の親父に雌にされて I Became A Bitch Of My Best Friend's Dad' will be also concluded.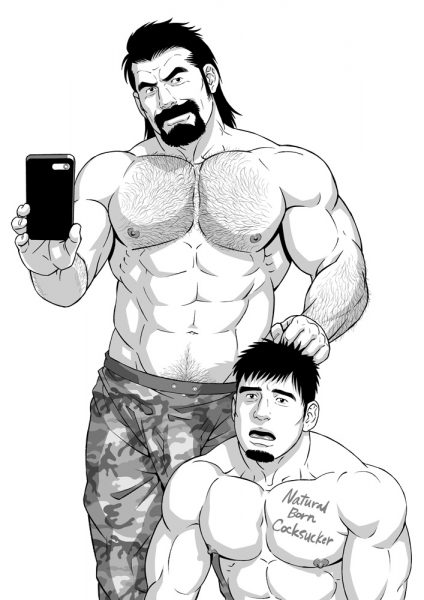 By the end of Badi magazine, I finally lose all printed medias where I can publish gay adult comics as a job. All gay and BL magazines those I had been able to publish my gay adult works for over 30 years, like Sabu, G-men, Badi, SM-Z, Kinniku-otoko, Nikutai-ha… are gone. After the end of Badi, there will be only one gay magazine Samson what is specific for fat and old men only in Japan. Now I'm feeling like I'm watching the end of the era of Japanese gay magazines.
So I have to quit to be a professional gay adult comic artist from this January. Of course I wish to do my gay adult works in some independent ways like private publishing, fan supporting service or gallery exhibitions, but to keep the same pace as before must be hard. From now on, I have to set to draw all ages comics as my primary job, and will draw gay adult comics in my spare time. My publishing pace of gay adult works would be much less than before. I am very sorry for that and ask for your understanding.