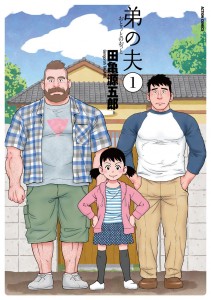 An anniversary event for the release of 弟の夫 My Brother's Husband volume one.
Date: May 31 (Sun.), 2015
Time: 13:00-
Place: Animega SHinjuku Marui Annex Blanch (7F event space)
To get the ticket, you have to purchase both of the book and Monthly Action magazine's July issue on the storefront.The book and the magazine will be released on same date, May 25. The bookstore accepts pre-order of them from 11:00 am May 9 on the storefront or phone.
The book includes until chapter 7, and the magazine carries the next chapter 8. And also 弟の夫 My Brother's Husband will be featured on the magazine cover, and chapter 8 will be on the top of the magazine with some color pages.
More detail is here. (in Japanese)