嬲り者《復元完全版》 (Naburi-mono: Restored Complete Edition)
日本語 (Japanese)
Paper Book Edition:
Paperback: 340 pages
Publisher: Pot Publishing Plus (October 12, 2017)
Language: Japanese
ISBN-10: 4866420065
ISBN-13: 978-4866420066
Product Dimensions: 21 x 14.8 x 3 cm
Includes 1 long story;
3 color illustrations (4 pages);
16 pages unused drawings for the story;
original 1994 version afterwords;
new afterwords for Restored Complete Edition;
What is Restored Complete Edition?
On originally published version, penis and anus were all blank and not drawn because of the censorship. On this time, I added to draw them on all pages. Check the sample images below.
2017 Restored Complete Edition version;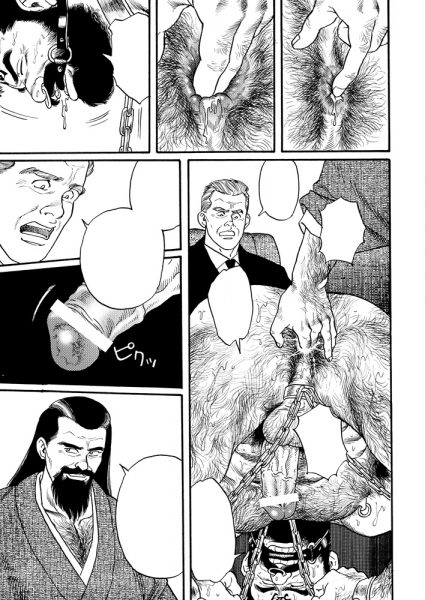 Kindle edition is here.