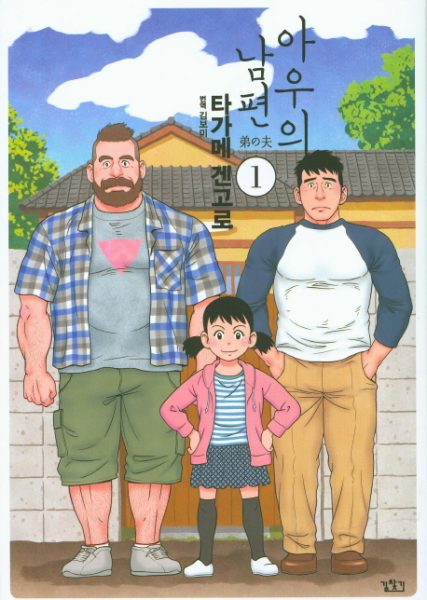 My Brother's Husband vol. 1 (Korean version) is released!
It's a first official translation into Korean and a first official released book in Korea of my work. I wish the support to buy it by my Korean fans especially who had been enjoying my works with piratical scanlations on the net.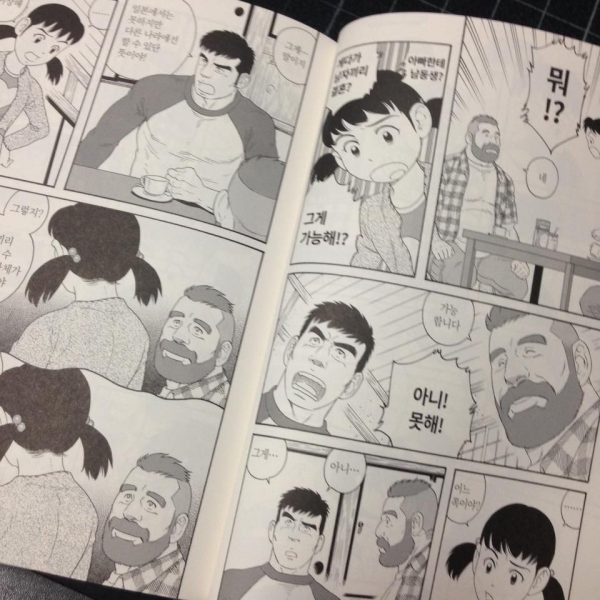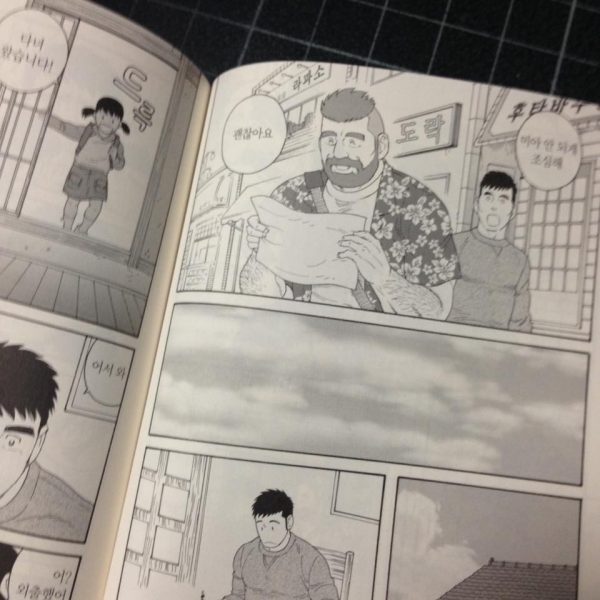 The book size is A5, a larger than Japanese version (B6). Printing quality is good. The editing works are excellent. Not only all onomatopoeias, even the texts on signboards of background images are translated into Hangul letters. Wow.
And all extra contents on Japanese versions (color pages, columns about gay culture, my afterwords and under cover illustrations) are included in Korean version too.
I'm very happy for my Korean fans who finally can read my comics by their mother tongue, and wish that they love it!
Paperback: 176 pages
Publisher: Imageframe 길찾기 (May 10, 2016)
Language: Korean
ISBN: 978-896052-642-6 07830
978-896052-641-9 (set)
Product Dimensions: 21 x 14.8 x 1.3 cm (A5)