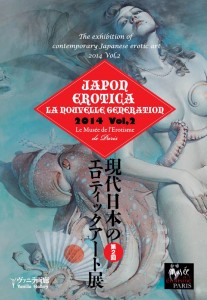 I'll join the group exhibition in Paris, France.
Vanilla Gallery in Tokyo will do the group exhibition Japon Erotica: La Nouvelle Generation Vol.2 (2014) at Musee de l'Erotisme in Paris. The current Japanese erotic art by 32 artists will be shown on there, and some of my works will be included.
The exhibition will be running from May 22 to October 30, 2014.
More detail, please see the museum's website.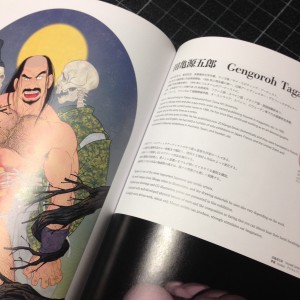 I got the catalog of the exhibition yesterday. You may be able to get same one at the museum. Unfortunately, it was printed in Japan, so images of genitals are censored or trimmed, but the catalog itself is very beautiful, and you can enjoy many unique Japanese erotic art from various points of views.
If you live in Paris, or if you have a plan to go to there during the exhibition, please visit to Musee de l'Erotisme in Paris!