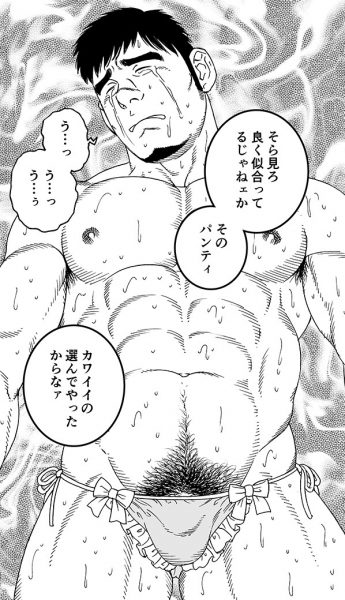 Dachi no Oyaji ni Mesu ni Sarete (I Became A Bitch Of My Best Friend's Dad), concluded chapter
Badi magazine, March 2019 issue (January 20, 2019, on sale)
And Badi magazine ends on this issue. There is my interview too.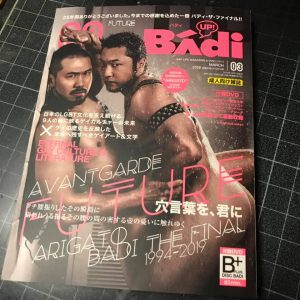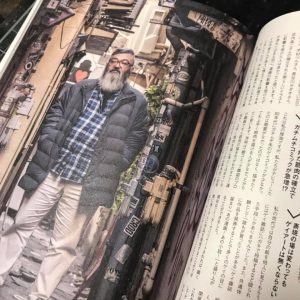 I had been publishing my gay adult comics on the magazine for almost 25 years, include The Silver Flower, The House of the Brutes, Endless Game, Fisherman's Lodge, Father and Son in Hell, Country Doctor, Slave Training Summer Camp, Planet Brobdingnag, The Contracts of the Fall, etc, etc…
And to publish I Became A Bitch Of My Best Friend's Dad may be the last time what my adult gay comics is published on gay magazines in Japan. There is no more gay magazines where I can publish my gay erotic comic. Sabu was gone, G-men was gone, Nikutaiha was gone, and finally Badi is gone.
Then, I'm going to look for some independent ways to publish my gay erotic arts. I'm afraid that I can't say when and how I can start it regularly, but on most recent, There is a plan to release a new comic book as my private publishing on Yaro Fest on May 26th. E-book edition of it will be also available online, at Gengoroh Tagame's Booth, soon after the event.
Thank you for supporting my gay erotic works on gay magazines for more than 30 years, and I appreciate your continuing support.