From Massive Goods in U.S.A., two new risopgraph prints are now on sale online.
Ostia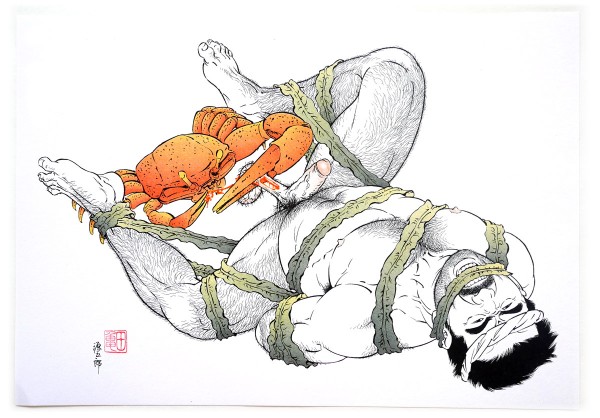 "Ostia" by Gengoroh Tagame is an illustration originally created in homage to Piero Paolo Pasolini, and recreated in a crisp risograph print.
This is Master Tagame's interpretation of the death of the famous filmmaker/writer/poet Pasolini, and is titled after the site of his ultimate demise.
Size: 15 x 10.5 inches
Price: $15.00
Order: Ostia Risograph Print by Gengoroh Tagame
Fundoshi Day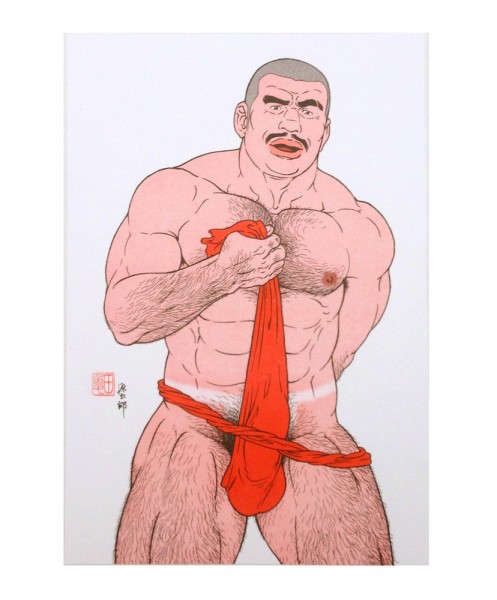 Gengoroh Tagame's "Fundoshi Day" (Feb 14) illustration for 2015.
Fundoshi Day is like a Valentine for traditional thong underwear. Say it with love. Say it with a fundoshi.
Size: 6 x 10 inches
Price: $10.00
Order: Fundoshi Day Risopgraph Print by Gengoroh Tagame
Get your one and put it on a wall of your bedroom! 😉